DOCUMENT VERIFICATION
Scan, Match, Detect
Your agents can scan ID documents in seconds and verify against government sources with ease.
With Optical Character Recognition (OCR), verifying documents is a piece of cake.
Try now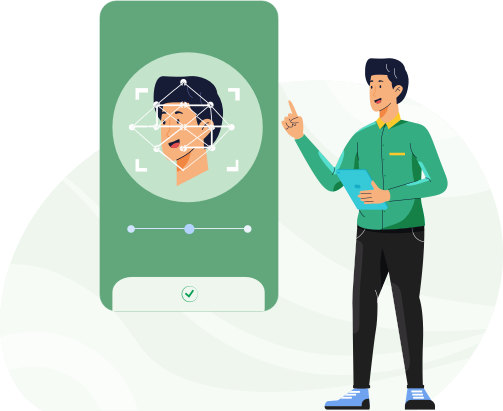 BIOMETRIC VERIFICATION
Security clearance done right
Our cutting-edge biometric capabilities include facial recognition and liveness detection systems which will help to ensure you know exactly who is entering and leaving secure premises.
Try now
REAL-TIME BACKGROUND CHECKS
Identify Security or Terrorist Threats Faster
Our Artificial Intelligence (AI) capabilities enable you to match potential threats against global watch-lists in real time.
Try now
Bridging
Our Kreano principles
Ease-of-use
Intuitive, quick to set-up and simple to use. No instructions necessary.
Security
Protection of data and the privacy of you customers is core to us.
Efficiency
Verify any form of ID Documents without hiccups and in real time. Now that's efficient.
Transparency
Just so you know, mining your customers' data is not our business model.
Leading
We're dedicated to delivering the most effective and cost friendly solution. Our PAYG offering and no minimum spend demonstrates our commitment to deliver value.
Empowerment
We're just as focused on helping you deliver a smooth customer experience. Our solutions aim to enable you to focus on what matters the most.