Benefits
Compliance made easy
Risk profile
Flag Politically Exposed Persons automatically & know in real time potential criminal activities .
Counter Terrorist Financing
Terrorist organizations are often funded globally through money laundering, which is mostly enabled through Identity Fraud.
Global Compliance
Adherence to ever evolving compliance requirements globally is a daunting task. Be plugged in without having to be switched on.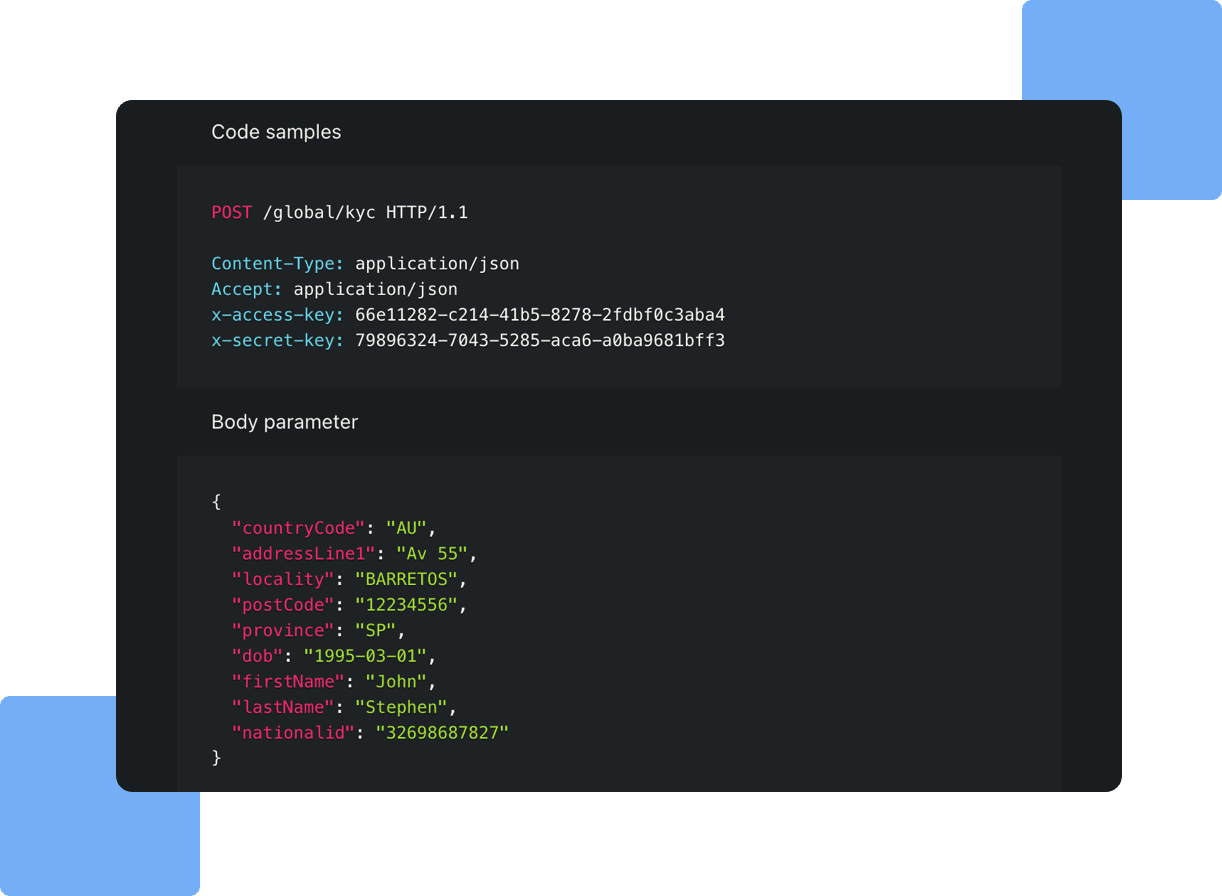 FOR Developers
Developer-Friendly APIs
We're developers at heart and know how a well documented API can boost developers' productivity and morale. Let us sweat out the details and the problem solving required to transform your ID Verification process.
View API documentation
AUTOMATED CHECKS
No More Manual Entry
With artificial intelligence baked in, you can perform your ID checks with greater speed and capacity than is available elsewhere. Our AI technology is always learning so you don't have to.
Get started
No licencing fee
No minimum spend
No implementation fees
No hosting fees