ELECTRONIC ID VERIFICATION
Easy Integration With Accounting Software
With simple integrations and developer friendly APIs, KreanoID can improve you customer experience and transform your ID Verification process.
Try now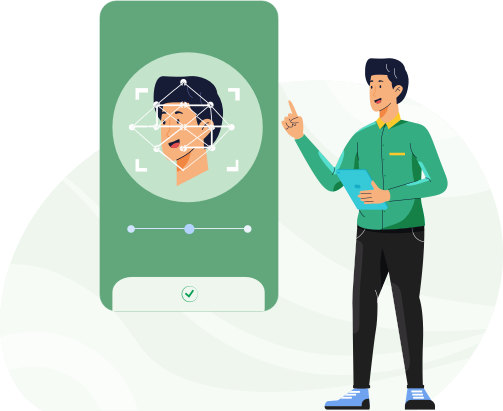 ID VERIFICATION
Add-on Identity Verification Within Your CRM
You have an option to add an identity management system that can allow external and internal users to manage their own Identities. With seamless workflows and self-service capabilities – your customer data will be accurate and kept up to date.
Try now
DOCUMENT VERIFICATION
Enable Payer Authentication and Deter Fraudulent Activity
Stop any unauthorized card use or potential fraudulent chargeback activity. Bolster your e-commerce security and be rewarded with return customers using KreanoID.
Try now
Bridging
Our Kreano principles
Ease-of-use
Intuitive, quick to set-up and simple to use. No instructions necessary.
Security
Protection of data and the privacy of you customers is core to us.
Efficiency
Verify any form of ID Documents without hiccups and in real time. Now that's efficient.
Transparency
Just so you know, mining your customers' data is not our business model.
Leading
We're dedicated to delivering the most effective and cost friendly solution. Our PAYG offering and no minimum spend demonstrates our commitment to deliver value.
Empowerment
We're just as focused on helping you deliver a smooth customer experience. Our solutions aim to enable you to focus on what matters the most.