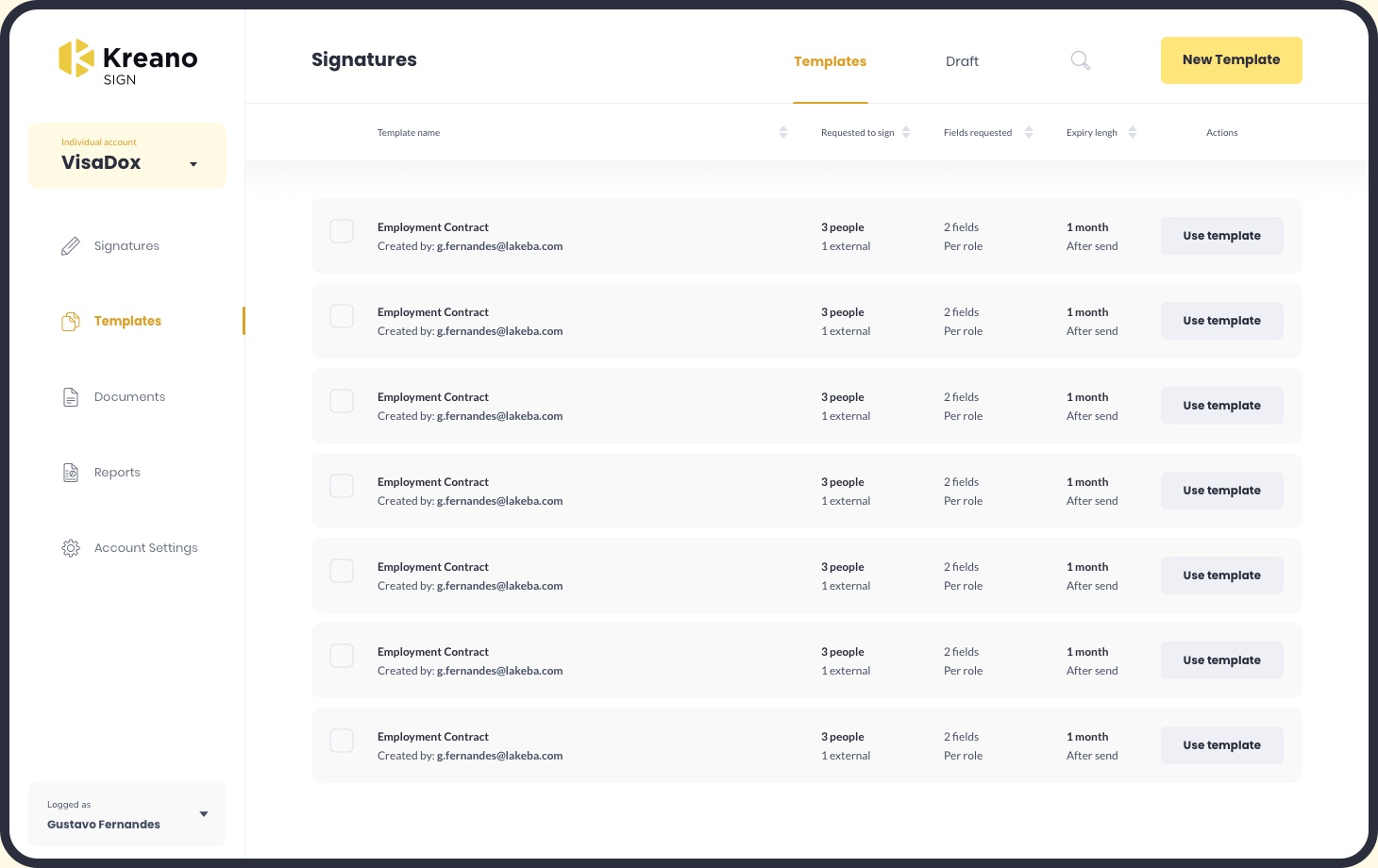 Our professional e-signature services are designed to meet the needs of any industry.
From a simple Non-Disclosure-Agreement to complex contracts such as mortgages and loan requests. It doesn't matter how many signers, data fields or documents do you need. We have you covered.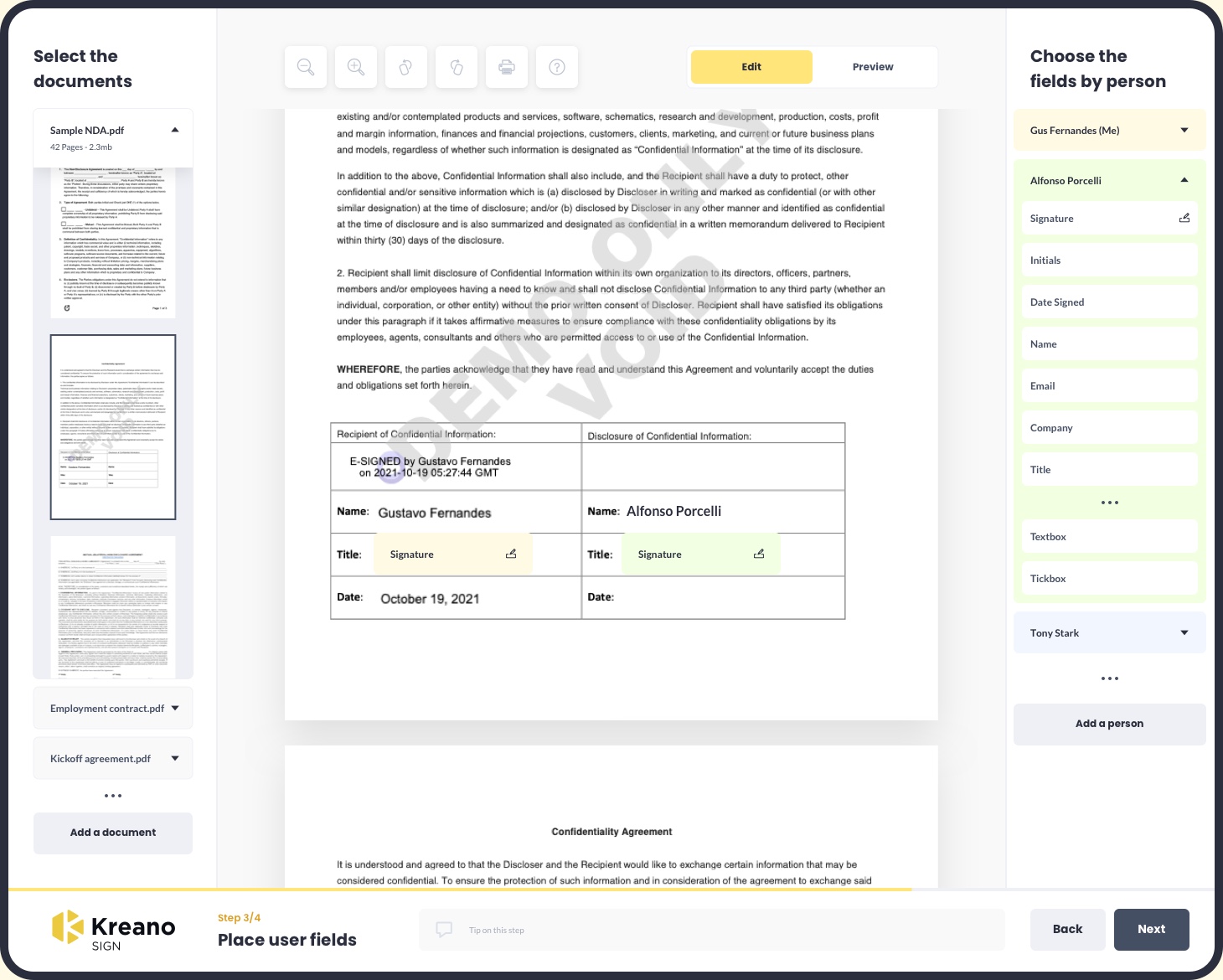 Ease of use
Kreano Sign is a web based application, no installation required, use anytime, anywhere.
Drag and drop data fields
Create templates of most common signature requests
Edit Word files inside Kreano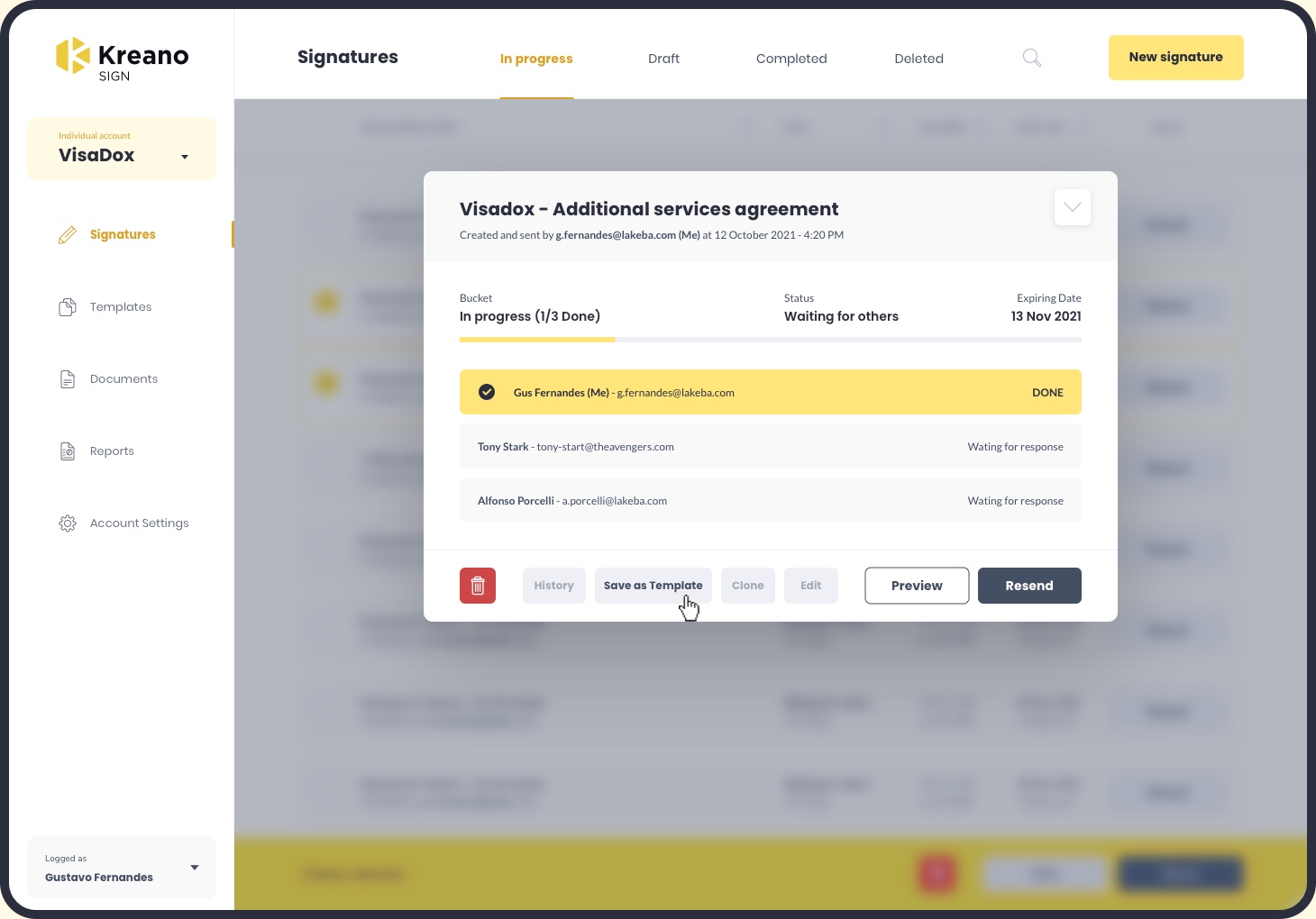 Track the progress
With friendly interface so you know the progress of all your signature requests at one place.
Faster results
Notify signers with reminders
See exactly what is pending